Wisconsin AD Barry Alvarez discusses 2018 UW Hall of Fame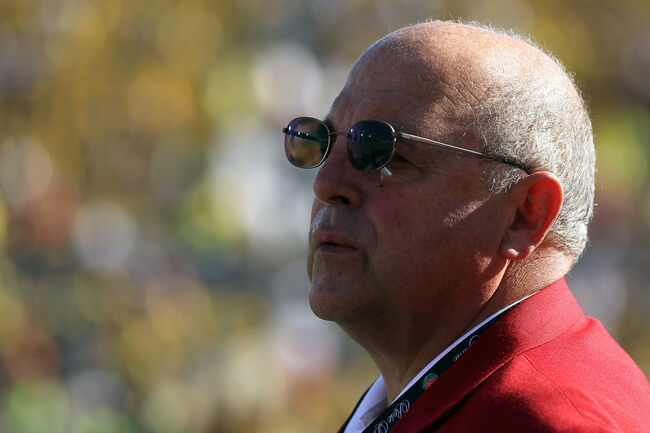 11 people were inducted into the UW Hall of Fame over the weekend, and Wisconsin AD Barry Alvarez discusses the inductees, as well as the excitement for football and volleyball this season.
The 11 inductees include former student-athletes Jolene Anderson, the all-time leading scorer for basketball; Simon Bairu, a two-time NCAA cross country champion; Allie Blomquist, the first UW women's golfer to qualify for the NCAA championship; Bill Chandler, the 1918 men's basketball national player of the year; Tim Gillham, a three-time Big Ten fencing champion; Jim Johannson, a member of the 1983 men's hockey NCAA championship team; Kevin Stemke, the nation's best punter in 2000; Kris Thorsness, a gold-medal winner in women's rowing; and Alando Tucker, a first-team All-American in men's basketball. Ed Nuttycombe, the winningest men's track and field coach in Big Ten Conference history, was selected in the coach/administrator category while former chancellor Donna Shalala will be inducted for her special service.
Photo: Getty Images